Our Relaxed Haven
Many a tourist has stopped at Barn Hill to stay 2 nights only to extend for 2 weeks, drawn by the magnetic coastline and the people they meet in our relaxed haven.
After a full day of activities or even just relaxing, we also have several weekly social events to keep you busy.
Our Lawn bowling green is available for bowlers, and we hold competitions twice a week. Every Wednesday night we have a communal BBQ with travelling buskers, and every Saturday night we have a band and a meal, keep an eye on facebook to see who's playing this week! Following a night of dancing, come check out the local craft market on Sunday morning.
We also have a small shop and cafe, where you can enjoy a coffee and a home made baked treat while overlooking the ocean. The playground keeps the kids entertained while you relax and unwind on the lawned area.
Beach Activities
There are a variety of beach activities to be enjoyed by all ages:
Excellent beach and dinghy fishing
Snorkelling
Swimming
Cave exploring
Cliff walking
Bushwalking and climbing our namesake landmark Barn Hill
For the Kids
Barn Hill is the perfect destination for a family holiday. Our beach is ideal for children to swim and bogey board, or explore the rock pools. We also have a playground near the shop/cafe area, and they can meet and feed our friendly pet goats!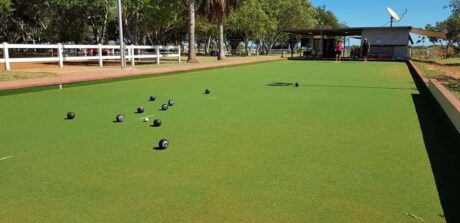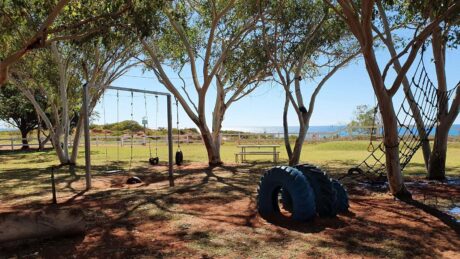 Photo Gallery