Our Relaxed Haven
Many a tourist has stopped at Barn Hill to stay 2 nights only to extend for 2 weeks, drawn by the magnetic coastline and the people they meet in our relaxed haven.
After a full day of activities or even just relaxing, we also have several weekly social events to keep you busy.
A lawn bowling green with regular tournaments, Wednesday night communal BBQ's, and a roast night on Sundays with local entertainment.

Beach Activities
There are a variety of beach activities to be enjoyed by all ages: excellent beach and dinghy fishing snorkelling swimming cave exploring cliff walking bushwalking and climbing our namesake landmark Barn Hill

THE BARN HILL MUSIC FESTIVAL 2019!
Come be a part of our 2019 Barn Hill Music Festival! a family fun day of entertainment and activities followed by a night of music and dancing.
Buy tickets at https://www.trybooking.com/BBC...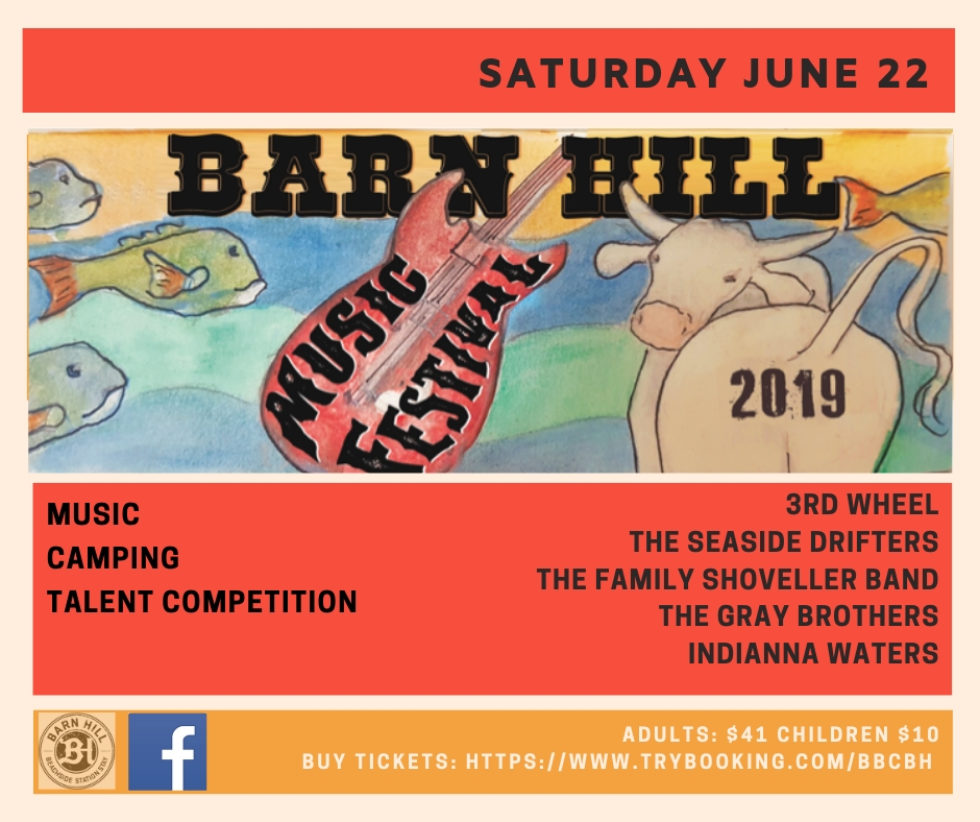 Photo Gallery